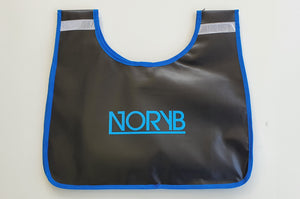 Winch Dampener
Regular price £24.99 Sale
The Noryb winch dampener is a must for anyone using a winch offroad, the dampener will reduce the risk of damage or injury if a cable or rope fails by decreasing the recoil.
The winch dampener is made from a durable vinyl which will standup to the most extreme conditions with an reflective strip for increased visibility.
Easy and quick to use, simply drop the dampener over your cable or rope and secure using the velcro pads. The dampener has an internal pocket for other accessories or to increase weight to help absorb energy if the cable or rope fails.
Winch dampener dimensions are 500x440mm with a unladen weight of 900g.